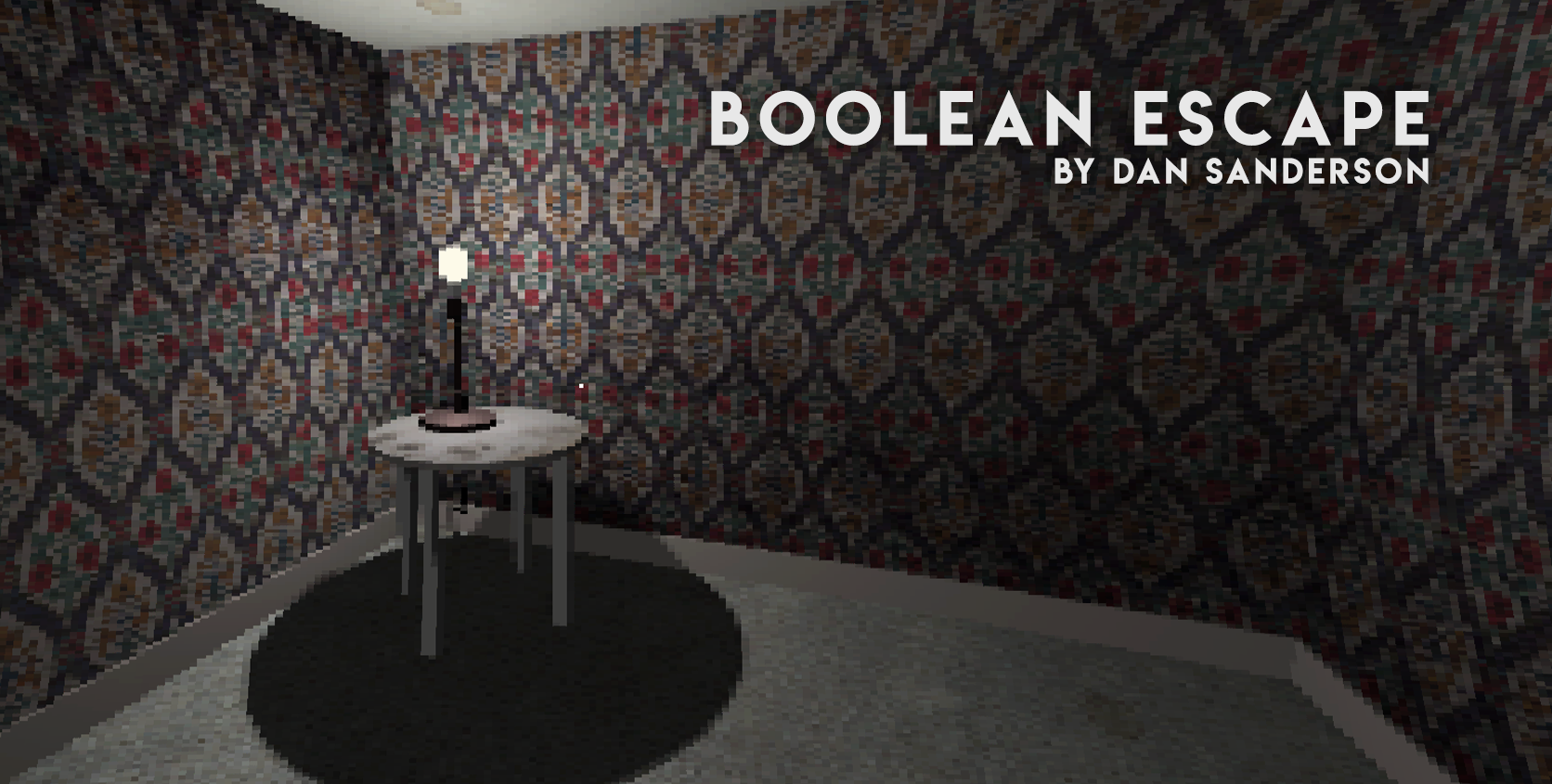 Boolean Escape
A downloadable game for Windows and macOS
Boolean Escape is inspired by the Room-Escape Flash games of the early 2000's.
Everyone who plays will lock their key into a combination safe. Who's key you find is entirely down to you guessing a correct combination. It might take you a while but eventually you'll discover a key. If you don't have the patience you can play Boolean Escape without a key.
A boolean can be true or false. A button can be on or off. A lever can be up or down. A key can lead to safety or can lock you away forever.
This is a short game (probably about 10 minutes) where the aim of the game is to escape the strange world you find yourself in.
Your fate lies in the hands of a previous player.
Info:
Given the nature of this game, it's important that you have an internet connection when playing.
Don't pick combination 1234 to lock away your key. It's the most obvious and most likely to be over written by someone else!
Despite testing I may have missed some bugs. If this is the case I'll most likely discover them while watching videos of other players.
Crazy secure firewalls might interfere with submitting keys. It works for me :)
Disclaimer: I have no control over the names people have submitted with their keys. That said I'll monitor what is being submitted and anything racist, sexist, homophobic or offensive will be removed.
Download
Click download now to get access to the following files:
boolean_escape_PC.zip
89 MB
BooleanEscape_MAC.zip
93 MB